Solvang Retirement News
For information on all we have going on in our community this month, contact us today.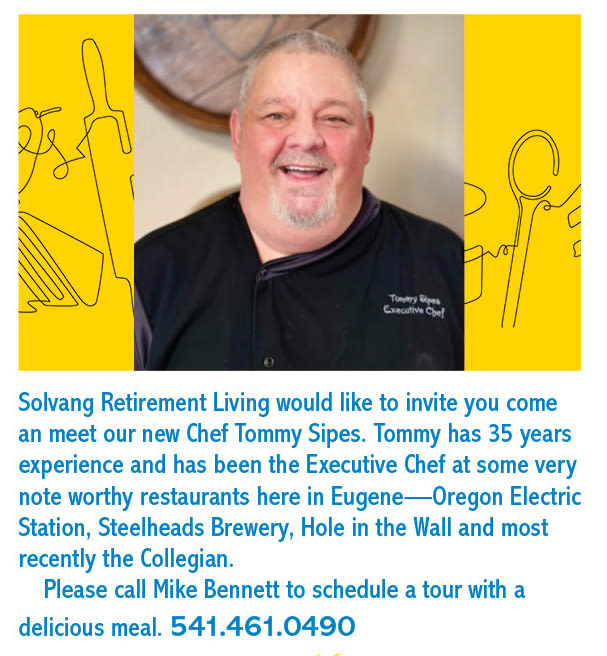 March 2021 Newsletter

Coronavirus Updates from the Administrator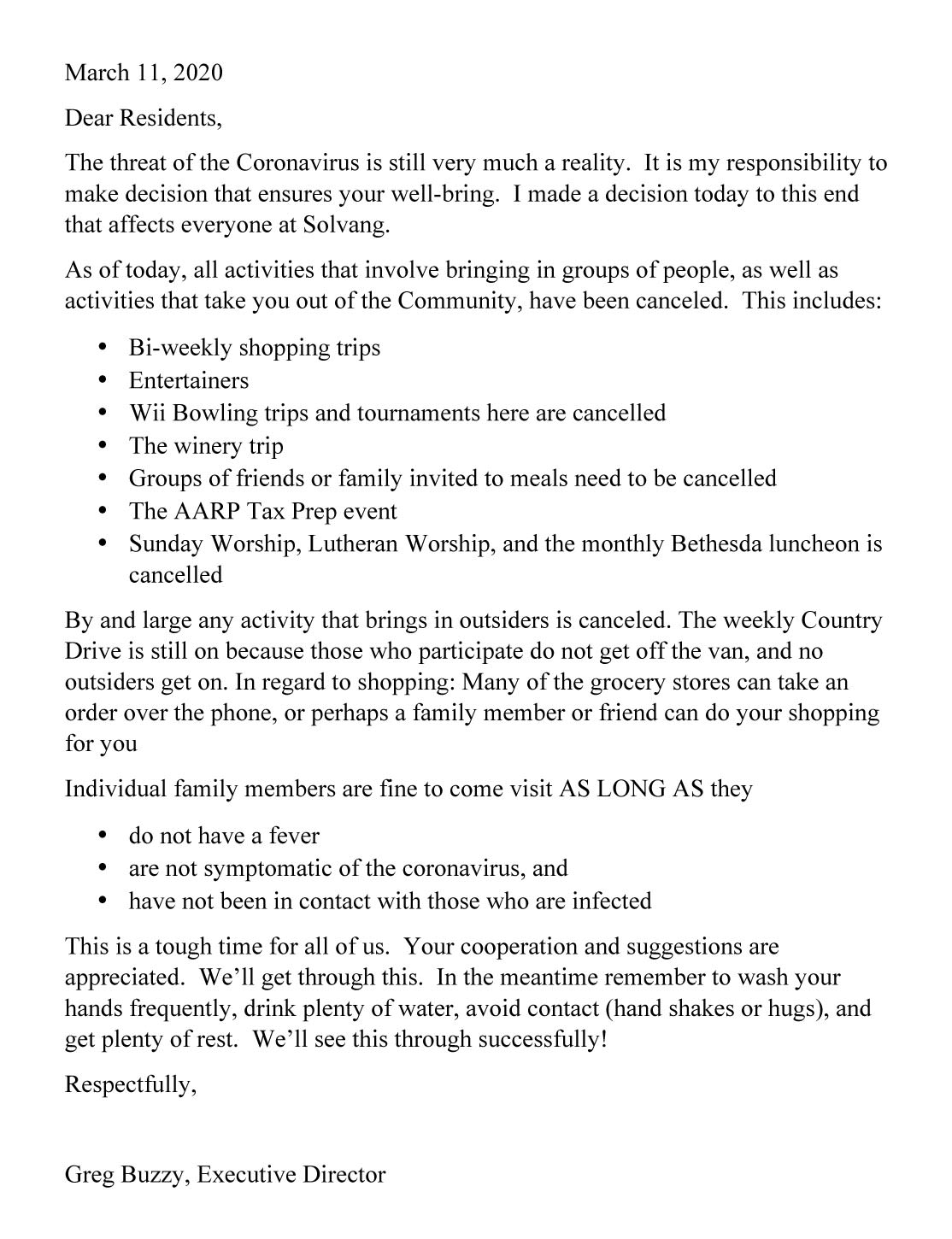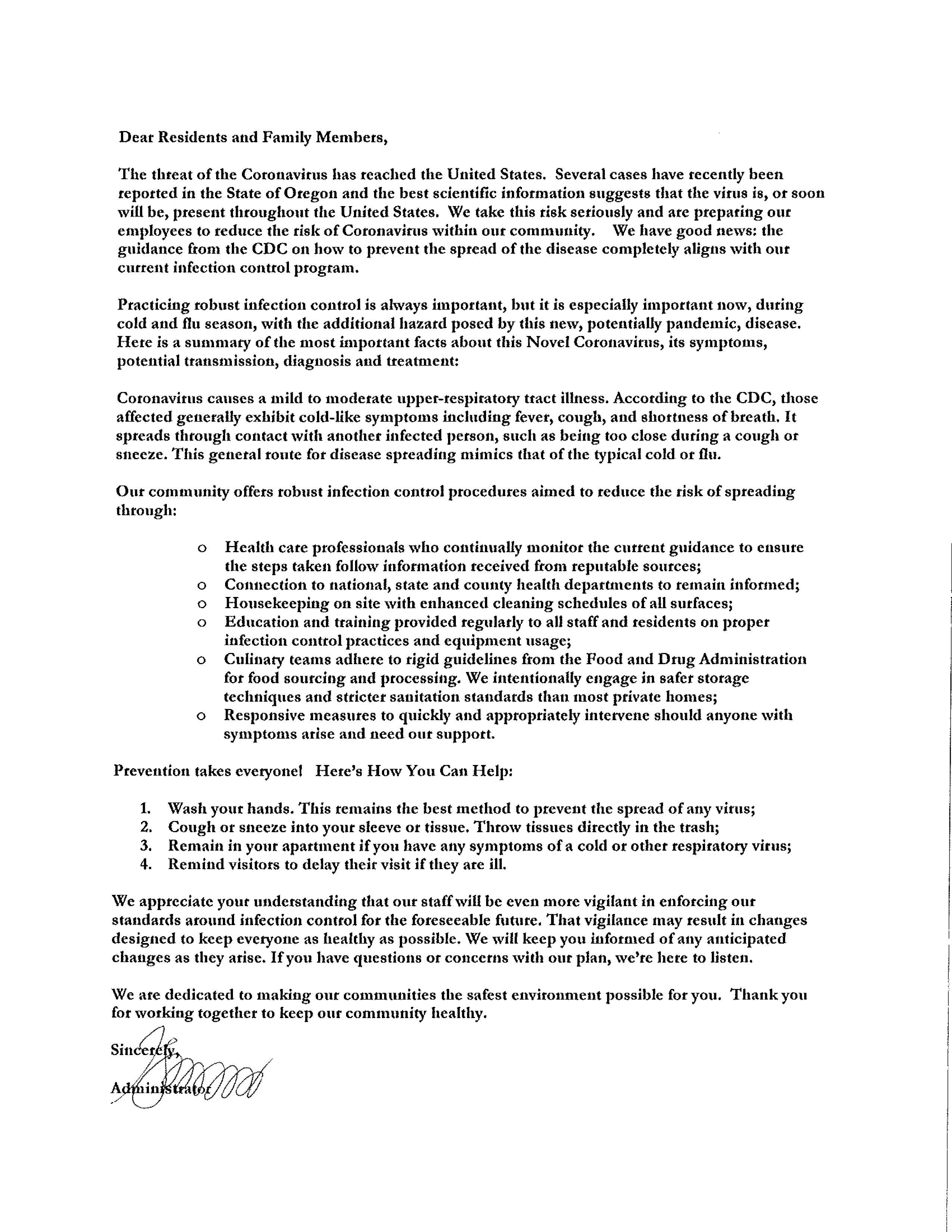 Welcome, Chef Dave!
Chef Dave has been cooking in the Eugene area for more than twenty years. In that time, he has been everything from breakfast cook to owning his own gluten-free bakery.
I really love the creative aspect of cooking at Solvang. My team and I try really hard to come up with new and interesting things, the residents seem to enjoy most everything, but they let me know when they don't. Every day there is something new and challenging.
Welcome, Rikki Door-Haag as our new Life Enrichment Coordinator!
Born and raised in Oregon in the foothills of the Cascades, I spend the majority of my time fishing, hiking, boating—anything outside, I'm there. I have traveled from one end of the country to the other, 38 states in total before age 30. I have one child named Axel, age 5. I have worked in the medical care field for 10 years, 2 of those years prior to Solvang where I was a Life Enrichment Director.
Thank you to Ellen T. for your positive letter of encouragement! Below is an excerpt:
     At 11:30 pm on Tuesday, September 5th the night man on duty at Solvang awakened me. I found two firemen hurriedly moving supplies out of my pantry. I was told that my water heater was leaking and my floor was flooded. Very soon Greg Buzzy, our director, and Ed Deitz, or maintenance man, arrived. They also found a resident's apartment on the first floor just under my apartment was flooded. ... Greg and Ed stayed until they made sure both of us were cared for.
     I am pleased and impressed with the efficient way this mishap was resolved. I feel very safe and cared for by all of the Solvang staff. Thanks to each and every one of them.