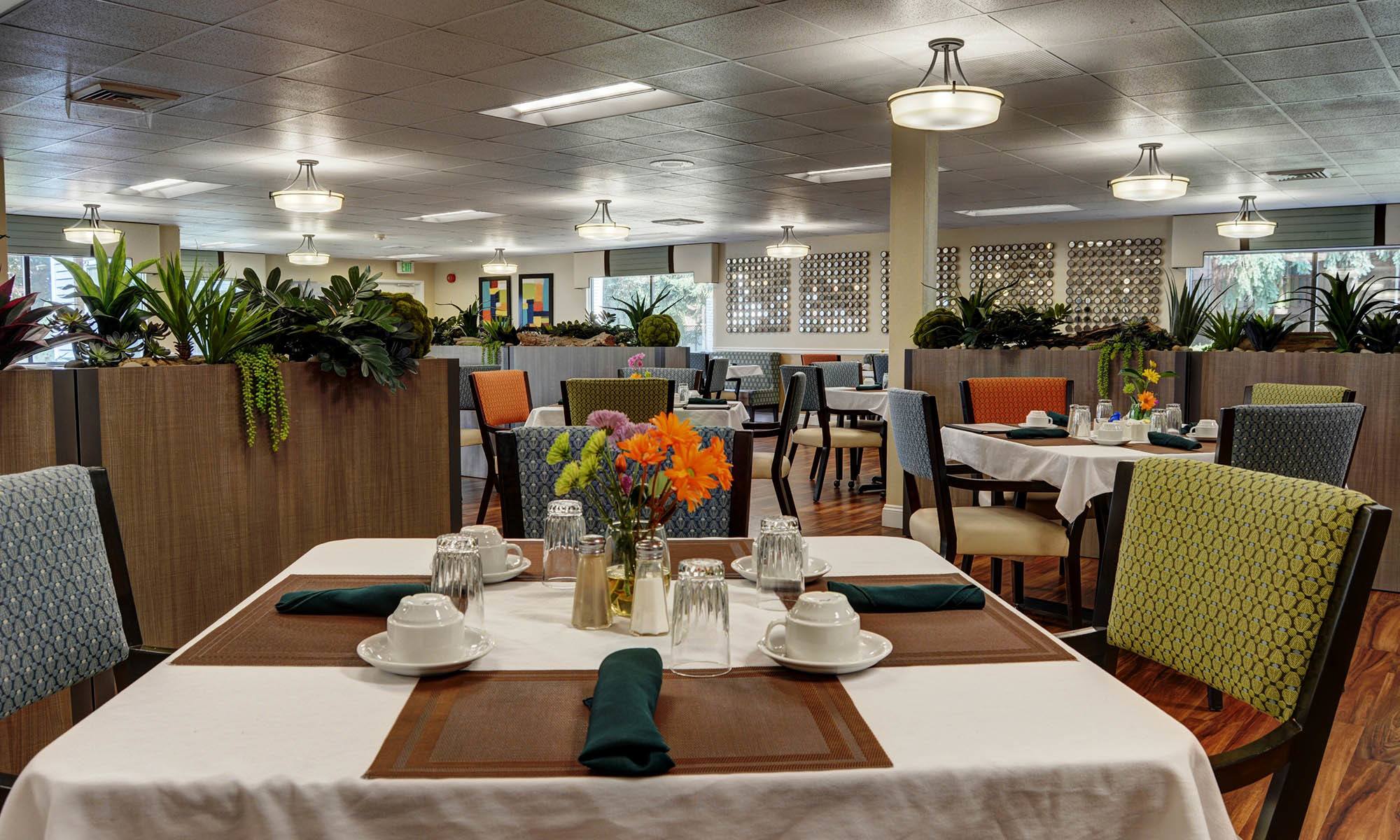 Welcome to Solvang Retirement
Located in the heart of beautiful Eugene, Oregon, Solvang Retirement is Eugene's premier independent living community. Solvang's excellence in service and finer touches create a resort-like atmosphere, where residents enjoy access to parks, events, downtown shopping, healthy activities and wonderful dining. Our lively community encourages residents to be in charge of their lives and creates a rich, friendly, and meaningful living experience.
Housing 99 private apartments, from studios, to one bedroom and two bedroom apartments, Solvang offers a distinctive difference in independent living. You will lead a healthy and active life with accommodations and amenities that are second to none, and after each day's events, your independent apartment home welcomes you to tranquility, refinement, and familiar ambiance. We invite you and your loved ones to visit Solvang Retirement Living, to experience the happiness and comfort we help provide.
Exceptional Service
We are known for exceptional food, with three delicious and nutritious meals served daily as part of your rent. You can eat from our daily specials, regular menu, or special dietary menu, all in our restaurant style dining room. There is always lively conversation to be found at Solvang and a helping hand from our caring staff when you need it. With a 24 hour staff, fun social events, and wonderful neighbors, isn't it time for you to enjoy the life you deserve at Solvang Retirement?